The Software Foundry
With a name that harkens back to the days that steel, bricks, tires, and glass were fabricated in Western Maryland, the Software Foundry brings that same enterprising spirit to custom software development and technical support in Cumberland, MD.
Capabilities
When the functionality you need doesn't come as a download or in a shrink-wrapped box, you need custom technical development services. The Software Foundry can provide these expert services and we can do it at a price that is a fraction of what large engineering services companies charge.
Our focus is on providing affordable services and solutions without sacrificing reliability or quality. Our low overhead costs mean that your money goes toward actually solving your problem.
What can we do for you?
Geographic Information Systems (GIS) Programming - using the ArcGIS Suite of Products or other popular tools
Graphics Programming - enabling customers to use unique symbols sets in their preferred environment
Defense Development - providing military symbols and capabilities where they are needed by end-users
Software and Systems Engineering - finding efficient solutions to your technical problems
Software Improvement - showing customers how to improve what they do and how they do it
Modeling and Simulation - using simulation to observe and model what you do
Computer/Software Installation and Support - general computer consulting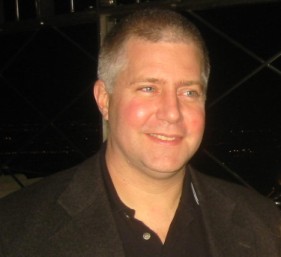 This cheerful fellow wants to help you with your next software development project.